Acupuncturists like Jonathan Clogstoun-Willmott come in all sizes, small, fat, thin and tall ...
Jonathan Clogstoun-Willmott is based at the Spirit Health Club, Holiday Inn, 132 Corstorphine Rd, Edinburgh EH12 6UA
For appointments with him in person you can either book online or ring him. On Tuesday afternoons he is available for telephone consultations:
---
Booking Consultations with Jonathan Clogstoun-Willmott
Click here to see when Jonathan is available, or to BOOK your appointment online. 
Alternatively, ring him on 07950 012501 or freephone (only free to telephone within the UK) 0800 298 7015.
---
Click here to read what patients say about his approach!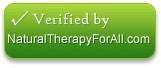 Jonathan Clogstoun-Willmott Bsc, LicAc, BAc, DipAc(China), DipCHM, MBAcC, MABP, LCH, MCH, PCH, Cert.ECBS, RSAPH
Jonathan grew up on a farm in Sussex - Jersey cows, Landrace and Wessex pigs, chickens, geese and a horse. So his earliest memory of farming is (apparently aged 3) of steering the tractor while his father and other workers loaded hay onto the trailer behind it. His feet didn't reach the clutch but he could reach the hand-throttle, with very satisfactory results but unexpected repercussions: his next job was spreading cow-pats with a fork.

After that he began to grow up and eventually received his BSc in Electrical Engineering from Edinburgh University before qualifying as a Chartered Accountant.
He trained in London with Mary Austin (then a very prominent acupuncturist and homeopath), at the College of Traditional Chinese Acupuncture (LicAc), the British College of Acupuncture (BAc), and the College of Chinese Medicine Nanjing in China (DipAc). 
Then he studied homoeopathy at the College of Homeopathy (LCH, MCH) and the Dynamis School for Advanced Homoeopathic Studies (PCH). He also trained at the Northern College of Acupuncture, (DipCHM) and at European College of Bowen Studies (CertECBS).
He has also trained in and practised various other therapies including Bowen Technique, Remedial Massage, Reflexology, and Shiatsu... and continues to attend courses on a range of therapies and techniques.
In recent years he has incorporated Japanese Matsumoto-style acupuncture into his practice with great results. This, together with Unified Acupuncture theory has enabled him to treat many problems he had difficulty with before.
Jonathan now works partly in the Spirit Health Club at the Holiday In Hotel, 132 Corstorphine Road, EH12 6UA, a splendid location for the Edinburgh Natural Health Centre next to Edinburgh's zoo: easy to find, on many bus routes (12, 26, 31, 38, 100) and with excellent free parking. See map above.

For an appointment with Jonathan, click here.

Professional Memberships
Formerly a Member (RSHom) of The Society of Homeopaths, the Traditional Acupuncture Society (MTAS)  and the British Acupuncture Association, he is now a member (MBAcC) of The British Acupuncture Council and (RSAPH) of The Scottish Association of Professional Homoeopaths of which he is currently Chair. He was until recently also a member of the Bowen Therapists' European Register (MBTER).
Lecturing experience
Jonathan lectured for 26 years at the Scottish College of Homoeopathy and, more recently, at the Scottish College of Classical Homeopathy and the Scottish School of Homeopathy.
Other Lecturing
Jonathan has also given lectures and talks on Chinese Medicine, Homeopathy, Diet and Disease at the Edinburgh Science Festival and throughout Scotland.
Regional Co-ordinator
As a member of the British Acupuncture Council (BAcC) Jonathan Clogstoun-Willmott was the first Regional Co-ordinator for Edinburgh and South-East Scotland, 2000-2006.
Starting in April 2014 he is again Coordinator for the Region.
He is also currently joint-'professional development lead' for the BAcC for the North of England and Scotland.
Founder Member of SAPH
Jonathan was a founder member of the Scottish Association for Professional Homeopaths (RSAPH) which, like the Society of Homeopaths, (of which he was formerly a member) has strict criteria and an onerous process for registration, requiring evidence of experience, continuing professional development, and a realistic ability to practise. Jonathan is currently Chair of the Association.
Many people consult Jonathan for homoeopathic treatment. He finds that a knowledge of Chinese medicine enormously enhances his understanding of homeopathic medicine, and vice versa.
Click to see when he available, and to book a first appointment. (Click the Homoeopathy first appointment option.)
Traditional Chinese Herbal Medicine
Jonathan studied Chinese herbal medicine at courses run by Ted Kaptchuk and Giovanni Maciocia in London in the mid 1980s.
He also did the course in Chinese Herbal medicine run by the Northern College of Acupuncture in York, England, graduating in 2003. His knowledge of Chinese medicine enables him to explain health and illness to patients and to write this website.
Click to see when he is available, and to book an appointment. (Click the Acupuncture First appointment option.)
Nutrition
Good nutrition is vital for health. Jonathan lectured on this for 25 years, explaining food not only from its scientific basis but from the energetic perspective derived from Chinese medicine.
Using the QXC1 - see below - has often helped to identify nutritional (and many other) problems.

QCX1 Food and Reaction Testing

Since 2000 Jonathan has helped many people understand their health from a completely different perspective using a non-invasive test that reveals an enormous amount of health information. Read more about this under QXC1.
Click to see when he is available, and to book an appointment.
Why Jonathan used SBI for this site
Read Jonathan's SBI Review for why he chose Solo Built It! for this site. After about 10 years heavy use, Jonathan's original site needed a face-lift and he spent many hours comparing different organisations.
They all made big promises for how successful his new site would be if built with them.
But only one organisation really stood out - SBI.
They had the statistics to prove their success, and hundreds of detailed and positive, indeed glowing stories from people who, often with no experience, had built successful sites with them.
Anyway, if you think you might like to build a business-like site - that will earn you money, not moonshine! - join SBI.
Foodaware
Until 2007 Jonathan Clogstoun-Willmott represented Age Concern Scotland on Foodaware, the Consumers' Food Group, which was set up to coordinate the broad UK consumer movement's work on food safety, nutrition and standards.
Its mission was to give UK consumers a strong voice on food policy by bringing together the organisations that represent them.
It also consulted and supported the UK consumer representatives on food related committees, and furthered the public understanding of science.
Pilot Studies with the Faculty of Medicine, Edinburgh University
From 2004 - 2007 he assisted Edinburgh University Faculty of Medicine in pilot modules for third and fourth year medical students who were interested in observing complementary medicine in action.
Mind and Body Healing Network - member
Jonathan is a member of the Mind and Body Network which has members all over the world. Click on the image on the right for more.

Professional Indemnity Insurance

He is insured to practise various therapies including acupuncture, Chinese herbalism and homoeopathy through his membership of the British Acupuncture Council.
Background
Jonathan has worked in Edinburgh since 1983 before which he had a large practice in London. He is married with two adult children.

---
Booking Consultations with Jonathan Clogstoun-Willmott
Click here to see when Jonathan is available, or to BOOK your appointment online. 
Alternatively, ring him on 07950 012501 or freephone (only free to telephone within the UK) 0800 298 7015.
---
Read about Jonathan on Amazon at http://www.amazon.com/Jonathan-Clogstoun-Willmott/e/B00GKI6YY2.
Registered with Therapy Directory
Jonathan Clogstoun-Willmott Books
Please note! 'Yin Deficiency' still remains to be re-edited for the Kindle edition. ('Western Astrology and Chinese Medicine' published 1986, was never available in a Kindle version.)
Request! Please!
If, having read one of my books you can bestir yourself to write a review - preferably positive - that would help others decide whether to read it.
You can put your review on Amazon or, on this site, here.
And if you think it was terrible?
Well, let me know so I can improve it for the next person. (Ideally let me know before cursing it in public!)
Here are some of the books Jonathan has written:
Qi Stagnation - Signs of Stress
Yin Deficiency - Burnout and Exhaustion
Yang Deficiency - Get Your Fire Burning Again!
Yuck! Phlegm! How to Clear Your Phlegm ...
Western Astrology and Chinese Medicine
---
Still only one comment, though personally I think this is my best book so far.
---
Published 1986 and, amazingly, still selling. Was apparently used back then by at least one acupuncture college to help students understand Chinese medicine!
No comments yet: just published. (Despite the lurid cover, it explains the five main types of phlegm and what works best for each type. I hope it's easy to read and will be much more useful than all the websites on the subject.)
---
3000 years of Chinese being stressed, and at last, here's a book showing how all that experience can help you!
By the author of this website, it explains in simple English how to use stress to improve and enhance your life.
For the Latest Reviews of 'Qi Stagnation', click here!
NB You can also order 'Qi Stagnation - Signs of Stress' from your bookseller.
---
---
Didn't find what you were looking for? Use this search feature:
---