SBI Review
This SBI Review explains why I chose Site Build It! (now known as Solo Build It!) to build this  website.
For at least 37 years I've been seeing patients . I often treat them with Chinese medicine, the subject of this site.
Very often over the last fifteen years, during or after a session patients would ask me to explain what I was doing, and why.
That lengthened the sessions but it really helped the patients.
However, they then asked if I could email them a 'quick summary'!
So every evening I would sit down, go through all the notes for every patient and type out what I had done and why, often with examples and explanations which made it clearer.

It took me an age. 

At that time I also had a website (not from SBI!) which just listed the different therapies I used, with a small description of each.

Dusty and empty computer screen reflecting my mind when I got round to writing emails to my patients each evening!
After about ten years of this, someone said 'Put it on the web!'
So I could refer people to it without endlessly re-typing each time.
A brilliant idea! Obviously I am not very bright or I might have thought of this myself.
But, where to start?
At that time, to change or add pages to my (previous) site I typed them out and sent them to my website manager. It didn't always turn out as I'd hoped. And sometimes he was away.
So I wanted something I could manage myself, easy to add pictures to make it interesting, and if possible with other features, like my logo.
Although I had a list of the main pages I wanted to put on the site, I had no way of knowing what to do first, or which topics were best.
There were quite a few site providers and I suppose I looked at about 20. They all provided basic features and a wide variety of off-the-shelf or template designs. At this stage I hardly looked at SBI.
But something else was happening. I realised that my emails were being passed around between patients and new prospective patients.
The latter wanted to know more about me and what I did than their friends could explain, so they could decide whether to visit me. 
So I needed a site that would also interest prospective new patients.
Then a patient asked me to write a book about one of the subjects on the site. That would take me away from writing the site for quite a while and I needed to know how popular the subject would be before starting it. I also needed to think about where I might sell it, and how.
Over time I realised my new site would have to be very adaptable so that it could be expanded to meet different objectives.
That might make it expensive.
So far, it needed to be
Explanatory for existing patients
Informative for prospective patients
Easy to expand (i.e. no upper limit to size)
Easy to build myself
Somewhere to advertise and sell my books
... and if it came with experienced help, so much the better
Remember, I already had a site that described what I did, but it was difficult to expand, needing a third party.
Why Did I Choose SBI!?
When I began to research possible topics for the site, and whether the book my patient wanted me to write was feasible in terms of likely demand, I found that I had to access all sorts of different sites to get the information.
Many cost Money to use.
I am not and certainly wasn't then an expert on the internet. It took me ages, what with researching keywords, possible ways to optimise the site, and so on.
Actually I didn't have the time for it. I was too busy seeing patients.
By this time I had looked at SBI! but it seemed unsuitable.
Why? Because it claimed to make me concentrate on possible profits, and there were 10 lessons to get through.
When I think back, I am mortified at the amount of time I wasted before I gave SBI! a serious look.
What I Found ...
When I did review SBI, I found ...
A single basic price covered everything I needed, including ...
Research facilities for keywords and search engine optimisation
A Brainstormer that saves literally days of work - worth it for this alone I found: and a 
A way to evaluate different site concepts. It's called 'Niche Choose It'
Huge numbers of very happy users
Site name and hosting all included
A comprehensive coverage of different ways of monetising
A logical, tried-and-tested system for getting results
A forum of enthusiastic users who seemed extraordinarily generous with their advice
Examples of people from all backgrounds, including medical professionals, who were completely wedded to SBI
A ten day Action Guide for building a successful site.  (Of course you don't have to take ten days over it. You can take longer - I did!) For a tour, see http:videotour.sitesell.com
Advice not to try to earn money from the site until it reached a certain size and a certain number of users: that way the search engines would know it wasn't an empty husk which nobody stayed to read
Help at all stages, in amazing detail.
Far more than I can cover here, or your eyes will glaze over, but I suggest you look at http://tools.sitesell.com
That basic price was easily cheaper than using the other facilities I'd looked at.
So I signed up. Then I got to work. 
As I gradually started writing pages, I discovered another gem...
Page-Check Before Publish
The software told me if anything was wrong with a page before I 'published it'.
In other words, did it have enough of the keywords for the subject, were there enough images, links to other sites, and so on.
Was my new page as 'ideal' as it could be?
Very useful! Saves me ages every time I do a new page.
And sometime later, they guided me towards Adsense so that the site could start paying for itself.
I have to say, I have not yet incorporated most of their suggestions for making money. It simply hasn't been a priority, and my books (now four of them) seem to sell through the site anyway.
Talking of Books ...
When it came to writing my books, of course as usual I fumbled around trying to do it myself.
Then I found that SBI! has a huge section all about writing books for Kindle.
In fact, I save time each book I write!
For one thing I can research what topics might interest people, using Brainstormer and the Master Keyword List, and also Adwords (lots of advice and guidance on that too, and on understanding visitor statistics), and get experienced guidance marketing the books.
SBI! Resources
SBI! is immense. I often don't know where to look.
Fortunately they have 'Find It' so I don't need to worry.
It gets me straight there.
Videos
Reading is too much effort? Not for you? Don't worry ...
Watch the videos instead!
I usually prefer the written version because I read fast and can skim to what I want, but sometimes the video is better. (You can choose different voices to read many of them, I think.)
SBI! 10 Lessons
There are ten steps to success.
I am ashamed to say that I have not completed the full 10. I think I've done 7 and then dipped in and out of the others.
In fact they have revamped the lot recently so probably I should start at the beginning.
Quite a few colleges worldwide have used SBI as part of their courses for would-be website builders: that's a recommendation in itself.
Design?
Please don't judge Site Build It on the design of this (my) website! 
Site Build It! have a ton of templates you can use, or of course you can upload your own html designed web pages; or both. 
I haven't incorporated other designs because this one works: people visit and get the information they want.
If I made it more 'fancy', who knows what might happen? I just want a design that is easy for me to use and easy for readers to navigate. (Probably in that order!)
But there are various changes I shall make, like putting the contents (currently on the left of the page) across the top, with drop-down menus and sub-menus. This isn't difficult to do, it's all explained, but for me it has not been a priority.
Besides, many of my pages already come top or near top in search engines (eg Google, Bing), even if they aren't listed on the left.
SBI! Results for Me?
Looking at the number of unique new visitors daily to my site, from all round the world, which in January 2014 was 464 daily, the number now (July 2017) daily is 1670, nearly four times, making around 50,000 visitors monthly.
Note: that's not the number of pages viewed monthly, which is now reaching towards 200,000.
Site visitors come from all round the world, even from war-torn countries like Syria and Ukraine. SBI! keeps statistics for all my pages and how they are visited, their popularity and so on. 
Consequently I get both patients and readers from everywhere. I've even had patients from Thailand (over 11 hours flight time) and the USA (5 - 8 hours) specifically coming to see me, and people write to me all the time.
Although my site wasn't written for practitioners, many of them and their students seem to use it.
Just before her recent acupuncture exams, one Dutch student wrote to say 'Thank God' she had found my site! 
As a result, my books sell daily, via Amazon/Kindle or online by download from my site.
So, the site has had many benefits, not least that I hardly advertise elsewhere at all.
I just followed SBI's suggestions, so people arrive anyway.
Biggest Benefit for Me?
I have become more business-like in what I do. I still build the site to inform, but if 50,000 people are looking at it monthly, there are some things I now do with a view also to business - like when it comes to writing books.
For example, so far I've resisted writing a newsletter, but the emails and messages I get make me think that readers might be interested in one.
Having a 'tame' market of newsletter readers like that probably means more book sales and, in particular, more reviews, even if critical, from friendly readers.
That helps me improve what I write. That makes the books easier to read. To get more readers, I become more businesslike.
SBI! Results for Others?
The results achieved by others were a major factor persuading me to go with SiteSell (i.e. SBI!)
There are lots of them. Read SBI real life success stories here.
SiteSell did some comparative research into how SBI sites compared with those built using another much advertised site provider - WA.  
Please read that comparative research if you do nothing else. SBI! - Solo Build It! really is good value!
They found that SBI! sites are 33x more likely to achieve "outstanding to excellent" levels of traffic than WA sites. (Yes, that's thirty-three times!)
SBI! R&D
Nowadays, with a huge investment by SiteSell, there is much more, including a complete guide to marketing your site through Social Media like Facebook and Twitter. 
So it's moving on all the time.
In fact, at every stage, there is masses of useful information in and behind the basic 10 days of lessons, with more added daily. It's an entire university course.
But you can do it at your own pace, you need hardly any knowledge of computers, and some people start making money with just a handful of pages.
It's owned and led by a retired medical doctor, Ken Evoy, from Canada. He's intimately involved in the whole thing though he's now delegated much of the infrastructure management and development to others.
All through the lessons that I did he used a site built by his daughter as an example. That apparently paid for her to go through university.
So SBI doesn't merely talk the talk. It walks the ...!
Am I paid for writing this SBI Review?
By the way, in case you wonder, in writing this SBI Review, I receive no payment for it. I'm not paid for writing this review of SBI.
I do earn from my site - this one, ie the one you're reading a page on.
My site pays me, even though I haven't really developed it to make money.
Just one source of income (Adsense) earns me monthly almost as much as the site costs annually.
Book sales through the site are FAR more than that. So has it been successful financially? Hugely - and I'm only using a couple of the monetizing methods they suggest (all of which are included in the annual cost, of course.)
But bear in mind that the original aim of my site wasn't to make money but to provide information.
So, even with that, it has earned me easily enough to pay for several weeks abroad for my wife and me on holiday. It's a good long-term source of income which needs just a little regular attention. 
The money you make you could invest in your pension!
Or build it, develop an income from it and then sell it for a nice sum of money. It's yours, you built it so you can sell it. People will pay good money for access to your visitors.
Join SBI! 90-Day Guarantee!
By the way ...
If you sign up (at http://www.sitesell.com) I'll receive no recompense, but I urge you to join, not least because you can try it and if it doesn't suit you, you get your money back per the 90 day guarantee.
(You can pay monthly, or annually, which gets you a discount.)
Here are more SBI reviews from happy Solo Built It! users.
90 days - almost 13 weeks. Plenty of time to build a business!
Confused?
A little glossary!
Ken Evoy, a Canadian doctor, started SBI
SBI! originally stood for Site Built It!
More recently they changed the name to Solo Build It!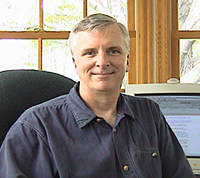 Sitesell is the name of Ken Evoy's business
That's why you find 'Sitesell' in the name of many of the SBI resources.
But don't worry about all this! Just join They want you to succeed and there's a wealth of opportunity out there!